QUALITY PROFILES FROM SALAMANDER
In 1917, the co-founder of Salamander, Jakob Sigle, laid the foundation stone for a long company history in Türkheim. At the beginning, the history of the company was linked with the shoe brand Salamander. In the 1960s, for example, heels made of injection-moulded PVC were manufactured for women's shoes at the Türkheim site. Indeed, bonded leathers are still being produced in  Türkheim from recycling material from the shoe industry.
For more than 30 years now, Salamander has been developing PVC profiles for windows, doors and many other window-related applications in close cooperation with its customers. This is still the main business branch within the company group. The divisions technical parts and profiles and tool manufacturing are the other business fields within Salamander Industrie Produkte GmbH.
Concerted diversification as well as market-oriented product development have contributed to the targeted development of a stable company structure over many years.
The designs, functionality, environmental awareness and responsible use of raw materials are factors that have allowed the products to be raised to a level at which they meet the highest standards. The profile systems that have been developed in cooperation with door and window manufacturers, as well as innovative raw materials allow SALAMANDER profiles to be used for manufacturing high quality doors and windows.
INTELLIGENT PROFILE SYSTEMS
In producing the German type doors and windows, we use the profile systems Brügmann bluEvolution 82AD & bluEvolution 82MD, which differ from each other by amount of gaskets and degree of heat retention. The Salamander profile systems allow sufficient light in while keeping heat from escaping. 
With the three glass panels, it is possible to reach heat loss U-factors of ≤ 0,7 W/m2K with the 82MD system and 0,8 W/m2K 82AD system.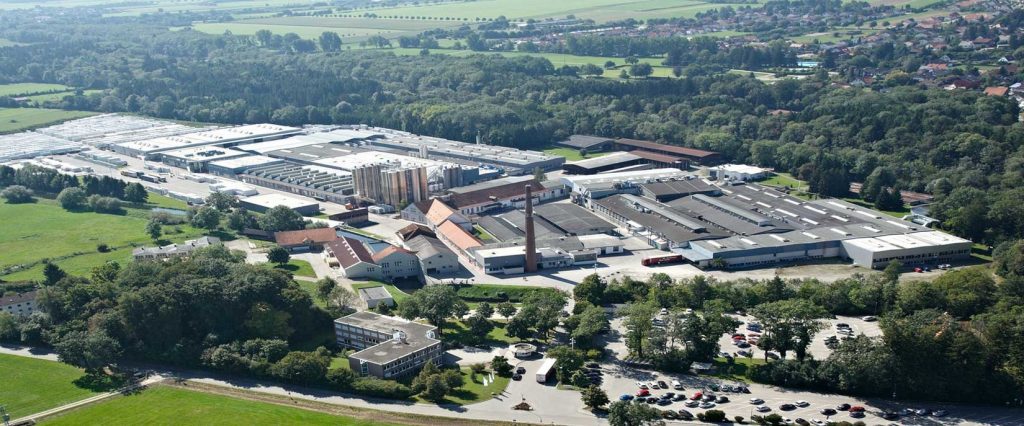 RECYCLING PVC ENCOURAGES GREEN BUILDING
Our understanding of sustainability goes way beyond simple environmental protection. Because our aim is to continually increase the value creation of our products. For this reason, Salamander engineers are constantly developing new products under the aspect of going easy on resources – which means using less material to achieve improved product characteristics. One important ecological advantage of PVC is its 100% recycling ability. The production process is shaped by ecological criteria, because Salamander quite consciously process shares of recycled material in our profiles. This means old windows and doors are turned into valuable raw materials and can be used for the production of new profiles without any loss of quality.
Salamander is the founding member of the recycling initiative Rewindo, the protection of resources is one of their special concerns. A closed circle of recycling is employed for the disposal and recycling of window profiles. From the selection of raw materials through profile manufacturing going easy on resources through to further processing and final assembly. The long service life of the profiles and their excellent thermal insulation characteristics create optimum pre-requisites for a significant reduction in CO2 emissions.