WARM EDGE SPACER OF INSULATED GLASS
Additionally Plasto offers special TGI/SWS spacers in insulated glass units. These spacers are made of plastic and compared with aluminium spacers they are more efficient in preventing thermal bridging. As the TGI/SWS-spacer has low thermal conductivity, cold does not reach the inner pane. In this way the TGI/SWS-spacer helps reduce heat loss and avoid the occurrence of condensate on the windows. The efficiency of the TGI/SWS-spacer compared with the aluminium spacer is about 50 – 60%. Hence, a Plasto window together with the TGI/SWS-spacer is even more heat efficient and resistant to condensation.
ADVANTAGES:
Warm edge spacers can be used on both, double and triple glass units.
Higher temperatures on the glass corners prevents condensation. Windows with conden-sate does not look good and also encourages the emerging of mold and bacterials, resulting in increased breathing difficulties and health issues. 
Using TGI/SWS spacers is are very cost effective solution in order to increase the Uw value and energy efficiency of your windows.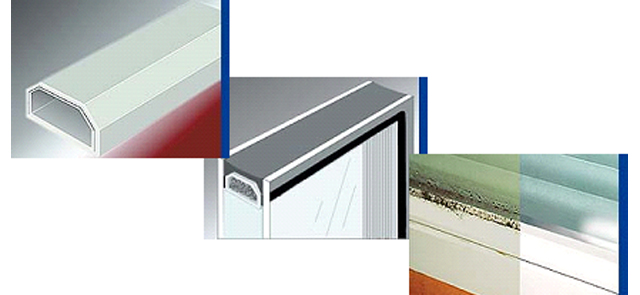 Promotional video is seen here: